The new bike!
Wow, it's been almost two months without a post. I guess that's because I haven't done much that's worthy of writing about. But this week I got a new bike and just HAD to post a picture of it.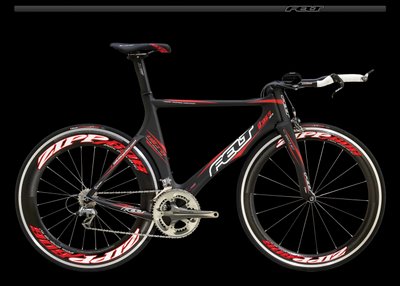 2008 Felt B2 Pro
Mine has Zipp 404s instead of the 606s, and I had them put black tape on the bars instead of the white tape. When I get a chance, I'll take a picture of mine, but for now - the Felt marketing pic will have to do.
I drove all the way down to San Diego to get it because they had a great closeout sale on all of their remaining 2008 bikes. I rode several including a Scott, Kuota, and a Cervelo. The Felt was definitely the best fit and a great deal so I got it. I can't wait to take it out for a long ride this weekend!
Labels: Cycling